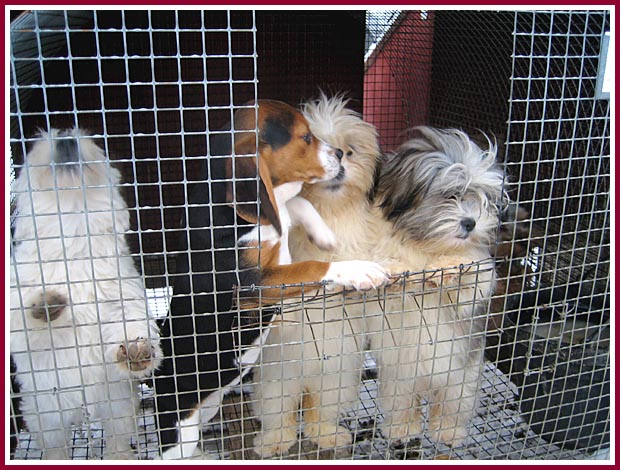 I'm sure that many of you heard of the puppymill bust in Skagit and Snohomish counties back in January. Well out of that sad, horrible event change is possible. State Sen. Jeanne Kohl-Welles, D-Seattle, and Rep. Sherry Appleton, D-Poulsbo have introduced legislation that would establish basic care standards for breeders and limit the size of commercial breeding operations. The bill, SB5651, now needs your help.
Call or write your local legislators and ask them to support this bill. County legislation on this issue is piecemeal, at best and the state needs to mandate a standard level of care for animals, whether they are considered "property" or not.
To learn more about the bill there is a great Website that has sprung up in response to the Skagit bust called
http://www.puppyjustice.com/
. Check out their
legislation
page to read the bill and learn more. Ready to write your legislator and ask her or him to support this bill? Then link to the "
find your legislator
" page on the state legislature's Website and get to work.
It is imperative that we push for this bill to pass while this tragic story is still in the public's mind. Please forward this info to your friends and family - now is your chance to help Washington state become a place that makes life tough for the criminals who run these places. Having rehabbed a dog who was a breeding bitch at a mill for over 6 years, I can tell you that the psychological scars that these dogs carry are even worse than the physical neglect they suffer.
Want more reason to sit down and make that call? Check out the
videos
on the Humane Society's Website.